Granit Xhaka came in for criticism for his role in the goal Arsenal conceded against Burnley at the weekend.
With the Gunners 1-0 up at Turf Moor and looking rather comfortable, Xhaka received the ball from Bernd Leno in his own penalty box and attempted to switch the ball out to his right-hand side in the direction of David Luiz.
However, the Swiss did not get enough on his attempted pass and could only watch on in horror as the ball cannoned against Chris Wood's hip and into the back of Leno's net.
With that said, there has been a debate as to who was at fault between Leno and Xhaka.
Whilst former Arsenal defender Martin Keown blamed Leno, Sky Sports pundit and Manchester United legend Gary Neville leapt to the defence of the goalkeeper.
"I think ultimately goalkeepers play better than some outfield players would have done 20 years ago," he said on The Gary Neville Podcast. "The game has changed and it should change. We should welcome these changes.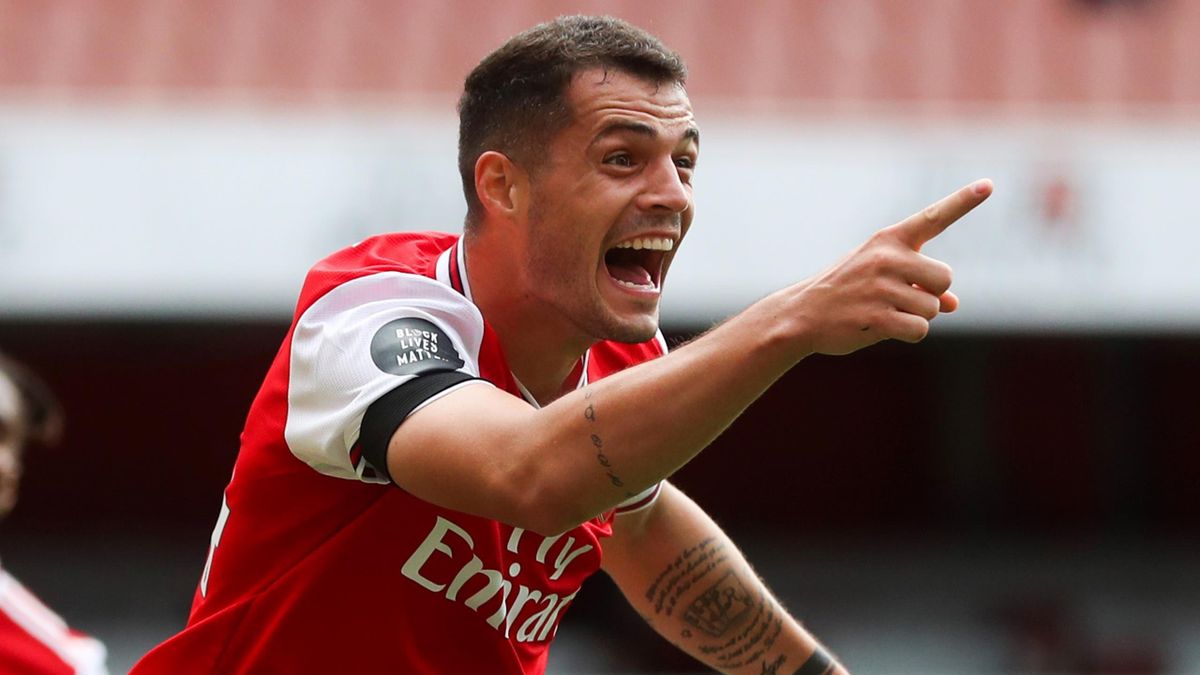 "Gone are the days now where I sit on Monday Night Football and would criticise Xhaka. I would criticise him for the execution, but not for the principle.
"For me what we are seeing is that this is normality – that players are going to play out from their own box, but the execution was wrong.
"The idea that he was given a bad pass by his goalkeeper, I don't go along with that. That pass was expected to be given, they're coached to give that pass there. Xhaka just gets it wrong."